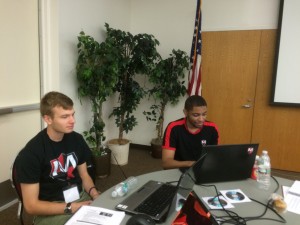 Maven Security will be running a capture the flag (CTF) at the ISSA Delaware Valley (DV) chapter meeting on March 11, 2016.  To attend see http://www.issa-dv.org/meetings/
Bring a notebook computer with your favorite warez.  You can't go wrong with Kali (www.kali.org).
However, since this is going to be (mostly) web application targets then we recommend the Web Security Dojo as it comes pre-load with targets for you to practice against before and after the event.
We highly recommend using VirtualBox (https://www.virtualbox.org/wiki/Downloads) to run Dojo.
Instructions for getting setup with the Dojo are included here: bit.ly/dojosetup