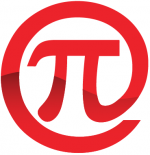 As of February 2022, the team at Maven Security has joined Palindrome Technologies (https://www.palindrometech.com/) where we plan to continue providing web, mobile, and API security testing as well as deeper magic in the areas of hardware and IoT device testing (in our ISO/IEC 17025 accredited lab). There are also various other types of cyber security testing we can perform: Kubernetes and container security analysis, server configurations, source code review, protocol analysis, cloud security configuration analysis, HITRUST, etc.
Check out our new home at https://www.palindrometech.com/
Cyber
Check out our special Cyber page.
---
Featured Project
The Web Security Dojo – A free open-source self-contained training environment for Web Application Security penetration testing. Tools + Targets = Dojo
---
Featured Presentations
Cyber Self-Defense (PDF) Presented for Delaware Tech Meetup event on 10-Dec-2020.  This presentation covered some areas to consider to enhance cyber security for you, you home, and your small business.
Reference Sheets
Nmap Reference Sheet (version 6) (PDF) A one-page PDF summary of nmap usage and command-line options. This was taken directly from the nmap documentation (man page) and tweaked slightly to fit onto a single page for easy reference.
---
Presentations
Cyberfication (PDF) Cyber, cyber, cyber!
---
White Papers
Session ID Case Study
This whitepaper describes how a seemingly complex session ID number was easily cracked by Maven Security during a past web application security assessment.
---
Legacy Projects
World's first general-purpose man-in-the-middle web application security testing tool. (Circa Oct. 2000)
First hacker challenge web application for practicing security testing.