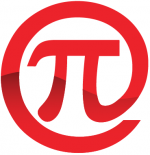 As of February 2022, the team at Maven Security has joined Palindrome Technologies (https://www.palindrometech.com/) where we plan to continue providing web, mobile, and API security testing as well as deeper magic in the areas of hardware and IoT device testing (in our ISO/IEC 17025 accredited lab). There are also various other types of cyber security testing we can perform: Kubernetes and container security analysis, server configurations, source code review, protocol analysis, cloud security configuration analysis, HITRUST, etc.
Check out our new home at https://www.palindrometech.com/
How we can help you
Securing your information and protecting your company's reputation isn't just about technology. It's about understanding your assets, weaknesses, and the threats towards your business in order to calculate true risk. It's about mitigating that risk to an acceptable level. It's about policies, procedures, and configuration guidelines. It's about increasing the security awareness for your employees, and empowering them to stay ahead of the threats. Maven Security Consulting understands the big picture. How? Experience.
Distinctions
Vendor Independent: We don't have an agenda (nor get a commission) when we make recommendations.
Morally Inflexible: Sorry, our staff doesn't have any elite black-hat criminal records to brag about. Trust is key when dealing with the types of information and access our customers share with us.
Experience: Members of our staff have been doing commercial-grade security penetration testing since 1996.
Service Examples
Web App Security Assessments: Have your web applications been tested for security weaknesses? Firewalls and encryption are not enough! Each web-based application is different and no fully automated tools exist to test them. Our team of experts have decades of experience in web application assessments. For more details, see out Web Application Security Assessment page. An overview of our methodology targeted towards your business needs is also included with proposals submitted in response to your company's 

RFP

(Request for Proposal).
Training: Do your internal auditors know how to effectively and safely test for the latest vulnerabilities? Do your developers know how to code defensively to avoid flaws in the first place? Multi-day hands-on workshops are available from Maven Security to teach your staff how to conduct security assessments, avoid flaws, or simply understand your organization's risk posture better. Read some comments from students who have attended our training courses.
Next Generation Networks & VoIP: Are you trying to design a voice over IP solution to reduce your company's costs? Whether it is a small deployment or a carrier grade network, we can help architect or audit it.